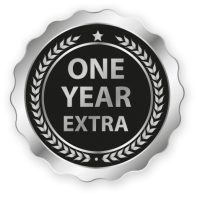 Thank you for choosing one of our products.
We put a lot of time and effort in our products to deliver the highest quality. That's why we want to offer you one year of extra warranty.
All we ask for this is to fill in the form below and agree that we can send you our newsletter.
After filling in and sending the form below you will receive an email message.
Keep this in a safe place! If you need to use the warranty, we will ask you for this form.